Back to Product Listing
ikizler print - signed by artist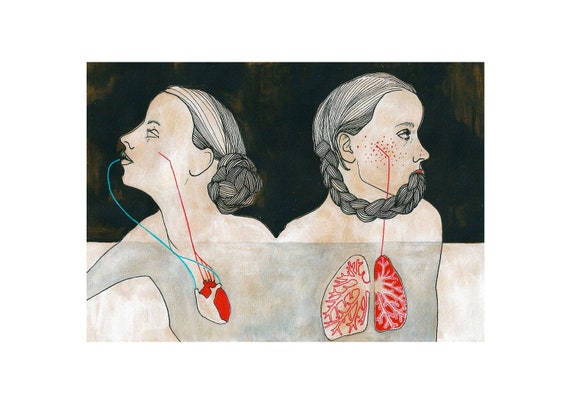 Fine art print on natural white, matte, ultra smooth, thick, acid and lignin free archival paper with border for framing.
Standard prints are on A4 with a print area of 8 x 10", allowing for a nice white border. If you would like a different size variation, please PM me to request your size and price total. Smaller sizes (i.e. postcard size) are less expensive. Larger sizes are more expensive.
ABOUT THE IMAGE:
I actually painted this while I was temporarily homeless in Las Palmas de Gran Canaria, and I was able to scan it into the computer the night just before it was stolen from the portfolio in my backpack (while I was asleep on the beach). So, I don't even have the original anymore-- someone liked it enough to steal it-- and didn't even bother with stealing my clothes, supplies, backpack, portfolio, or cash!